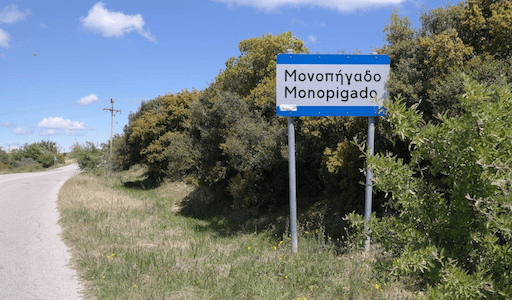 Located in the Pontic village of Monopigado which sits around 500 metres above the port of Thessaloniki, Moschopolis exists in the shadow and magnificence of Mount Olympus.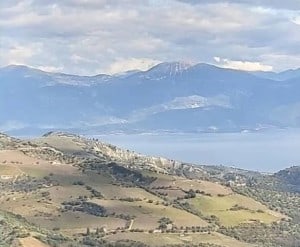 The winery was established by Dr. Georgios Germanis, a chemical soil specialist with decades of experience in both the vineyard and the cellar. Famed for his research and constant quest for improvement, his eminence in the Greek wine industry has seen him consult at countless wineries over the years, his knowledge, studies and efforts holding an indelible influence over Greek viticulture and winemaking.
The wines they produce represent everything grandfather Dr. Theodoros Germanis (1909-2004) stood for. Georgios' father was a distinguished Agronomist and Viticulturist who studied for a time at Montpellier University, with years of experience and internationally recognised research on indigenous grape varieties. His influence and hard work predicated the current and enduring approach to winemaking at Moschopolis. It is a family-owned winery, where organic farming is the order of the day and where it is almost unlawful to use synthetic sprays to combat pests, fungi or herbs. Wines are produced from both international varietals (Syrah and Pinot Noir) where appropriate, but indigenous grapes remain at the heart of it all.
Now at the helm at Moschopolis, the third generation is made up of three wine enthusiasts: the son of Dr. George Germanis, Theodoros Germanis; Dimitrios Paralidis; and Aliki Germani-Paralidi, Theodoros' sister. The three wish to respect and retain decades of accumulated knowledge and experience, before developing and subsequently passing down these values to future generations.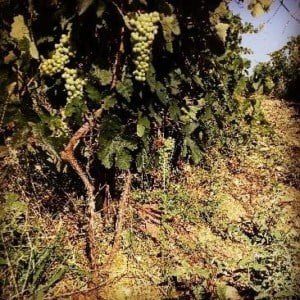 This approach has seen innovation marry with tradition, accepting that a scientific approach to grape cultivation and winemaking can comfortably sit alongside ethical, sustainable and responsible farming principles. The vast majority of agricultural work is done by hand, yet innovative farming techniques are used, including hanging grapes at a height of 1.8m above the ground and under the permanent cover of the foliage, with maximum ventilation; one such way we can see the influence of the old and the new. This is all to ensure that balance can be struck between the purest expression of varietal characteristics while managing these very characteristics "so that the end result meets the expectations for a great wine."
A mixture of clay amphorae and stainless-steel tanks are used for the fermentation of the various wines made, and these all occur spontaneously from indigenous, naturally occurring yeasts.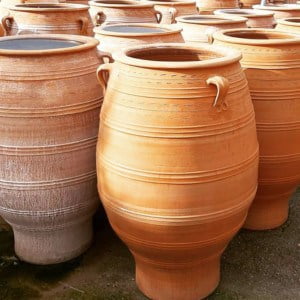 Some wines will spend time in-tank, some moved to oak for lees contact and stirring where appropriate, and new and used oak may be used for maturation. The wines are usually bottled unfined and are always unfiltered, with only a small amount of S02 being used for stabilisation; essentially these are natural wines without the 2020 connotations and undefined legal framework.
Nothing orange, sour or pithy here, just pure varietal expression and serious wines from serious, assiduous winemakers showing respect to the land they have inherited and that they tend… to the traditions of Greek winemaking… to the great potential and future of winemaking in Greece.