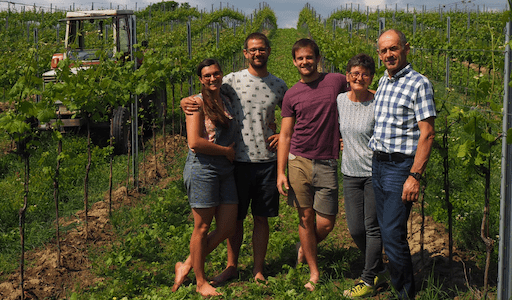 Located 60 kilometres north-west of Vienna in the Weinviertel, Austria's northernmost winegrowing region and its largest by both volume of production and geographically, Familie Mantler is and has always been a family-run operation since it was first established. For over 100 years the privately owned land was farmed to mixed agriculture, often changing speciality from one year to the next until 1977, when a then 18-year-old Karl Mantler chose to shift the attention solely to grape growing and wine production. This has been the primary focus of the estate since.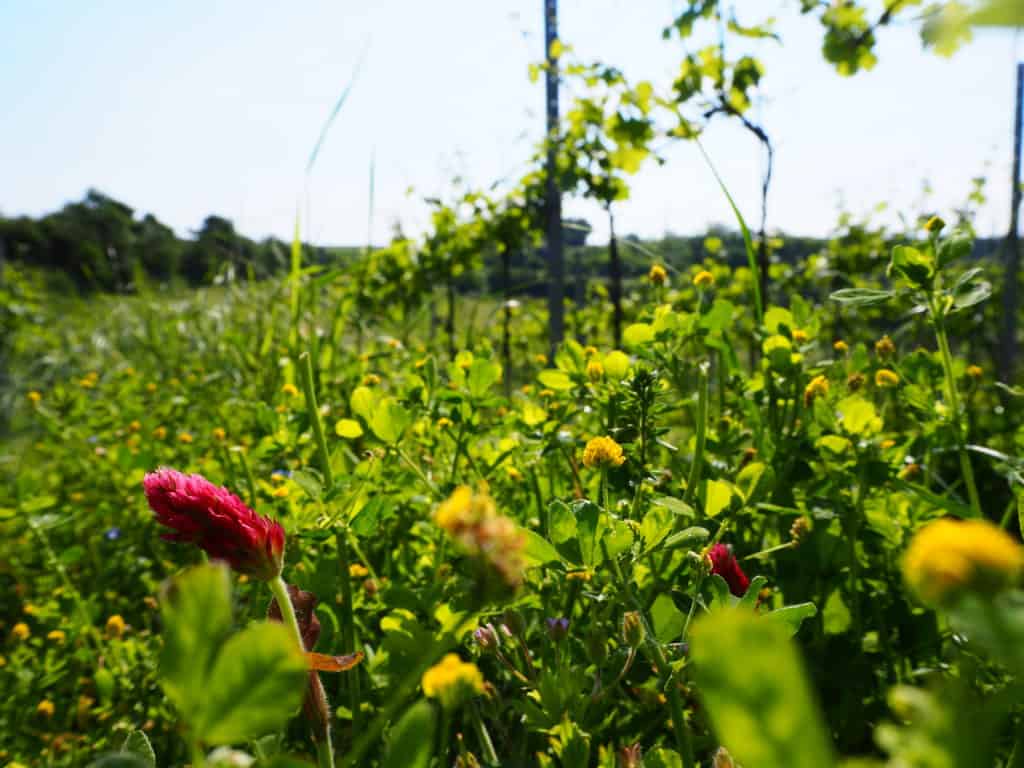 Their Blütenreich label is exclusive to MJ Wine Cellars and, translating to 'Kingdom of the Flowers', is a nod to the wildflowers scattered across the vineyard which add colour and texture to the gorgeous rolling landscape around the picturesque village of Ebersbrunn, where they are based… a village where 10% of all homes are wineries and just under 100 homes were recorded in the last census.
All vineyard operations are handled entirely by the family except at harvest time when, to ensure grapes are picked and transported to the winery in a timely manner, two local retirees join the team to tackle hectares at a time. Each winter, the team [read: family] till alternate rows between the vines, compost (in place of commercial fertilisers), and sow seeds to greatly increase biodiversity in all their vineyard sites. This has had the added effect of reduced reliance on chemical pesticides and herbicides (they have been certified Sustainable Austria since 2018) and Thomas has noted the complete eradication of cutworm from his sites; a pest which gorges on newly formed buds during the Spring and one which will otherwise require chemical intervention to halt.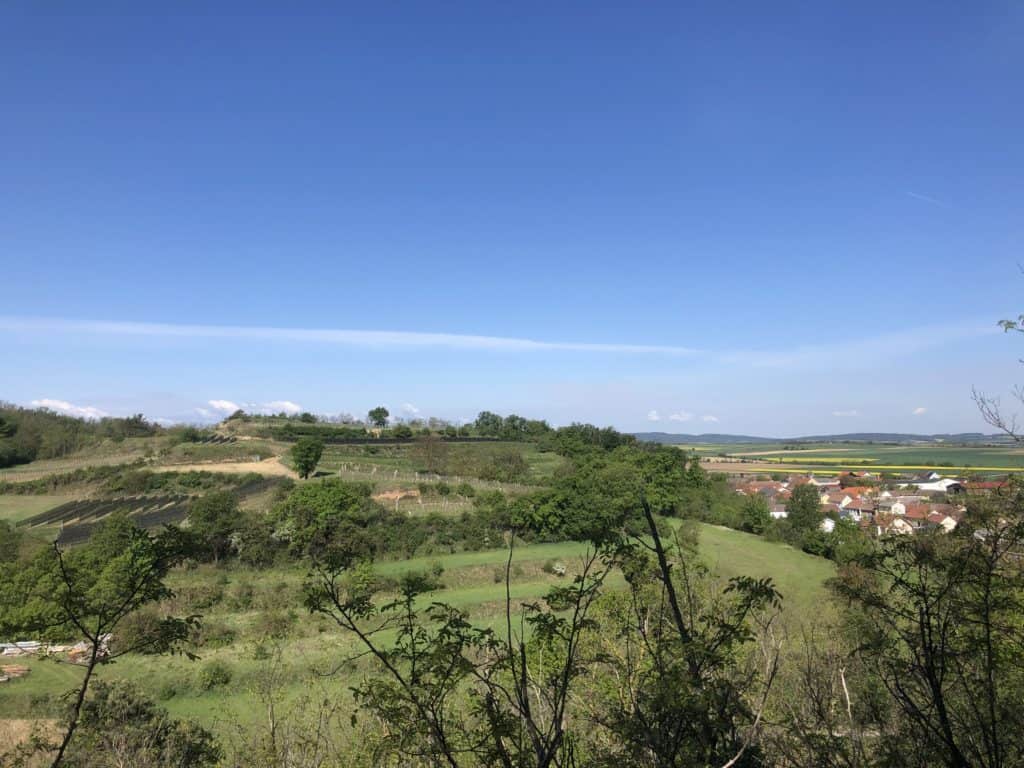 A drive through the gently rolling hills of the region will show a symbiotic mixture of vineyard and arable land (peaches, potatoes, asparagus to name a few) and the government has specifically outlined areas within the local designated regions where vines can be propagated and where crops must, instead. This area is dotted with wild forests which further diversifies the local ecosystem, providing shelter for predators of many of the common vineyard pests and preventing erosion for some of the steeper sites sitting on loose sand and loess soils. One 'pest', though, that is encouraged by the shelter of the trees are deer who enjoy the abundant fruit of well-ordered vineyards, and measures must be taken to protect the newly forming bunches. Fences can be built to protect precious rows and their fruit, but these are expensive to install and maintain, and reduce space for vineyard work and planting. What is far more common to see are hectares of vines over 1 metre above ground level, just out of reach of the local herds. Choices of clones and rootstocks must be carefully considered to ensure suitability to such training, as well as site, yield, and fruit.
Work in the winery is as meticulous as you would expect and they are blessed with an underground cellar (where the oak and large acacia barrels are kept) and a 165 year old nearly functioning grape press. To ensure consistency, though, and protect the aromatics of the common Austrian varieties (particularly the whites), there is a wealth of stainless tanks for storage and fermentation, and they have just recently broken ground on a new, soon to be state-of-the-art winery building where they will house the grape reception, pneumatic press and fermentation vessels and their very own, very efficient brand-new bottling line. All this will be housed under solar panels which, will not only provide energy back to the local grid but make winery operations near entirely self-sufficient.
Despite the willingness to accept the new, the modern and the cutting-edge, three generations on (with Thomas and Benedict now at the helm), the ethos remains the same. The hands-on approach from vineyard to glass is evident in the fact that Karl, now semi-retired, is still seen making deliveries to local restaurants in the early hours while his older son humorously concludes his emails with: Thomas Mantler, CEO and Cleaner. Maintaining this approach allows for complete control of all operations and output, but also enables the family to get to know their customers, and vice versa. It is one of the many ways they have built and sustained trust in their wines.