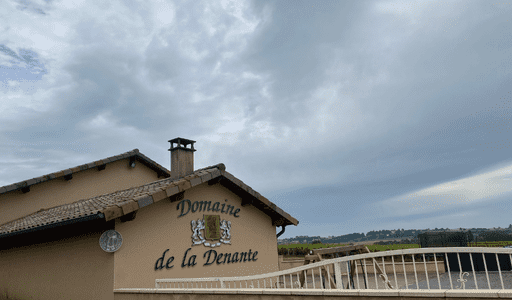 Named after nearby river La Denante which runs through the village of Davayé just West of the city of Mâcon, Domaine de la Denante was established in 1975 by Damien's father Robert Martin, with just two and a half hectares of vines. The winery itself is at the foot of the historic Rock of Solutré and now has around 27 hectares spread across Davayé, Verzé, Saint-Véran and Pouilly-Fuissé. Now in the hands of the second generation, there is a renewed focus on the vineyard and fruit, on reducing yields, and vinifying different sites and parcels independently to give a greater range of base wines for villages blends.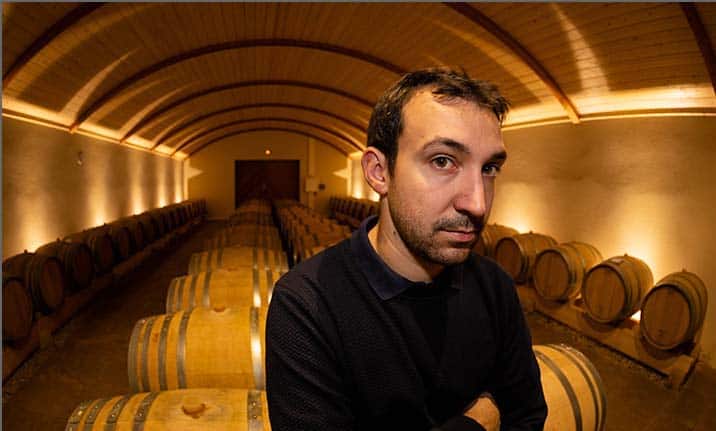 It seemed only natural that Damien decided to follow in his father's footsteps as there is a strong history of winemaking in the family – his grandfather is the founder of Domaine de la Croix Senaillet, also in Davayé, which is now run by Damien's uncles.
Damien's input and singular desire to explore the differing styles and potential of the various sites they now own has allowed for more experimentation which, in turn, has led to the bottling of singular, superior lieux-dits such as the exquisite 'Les Maillettes' which is on a sunny limestone plateau next to the winery and was previously, simply blended into the winery's single Saint-Véran. The exposure of the site allows the grapes to soak up the sun from morning until nightfall and so the fruit is always a little riper, more concentrated, and golden which produces a richer, fatter wine.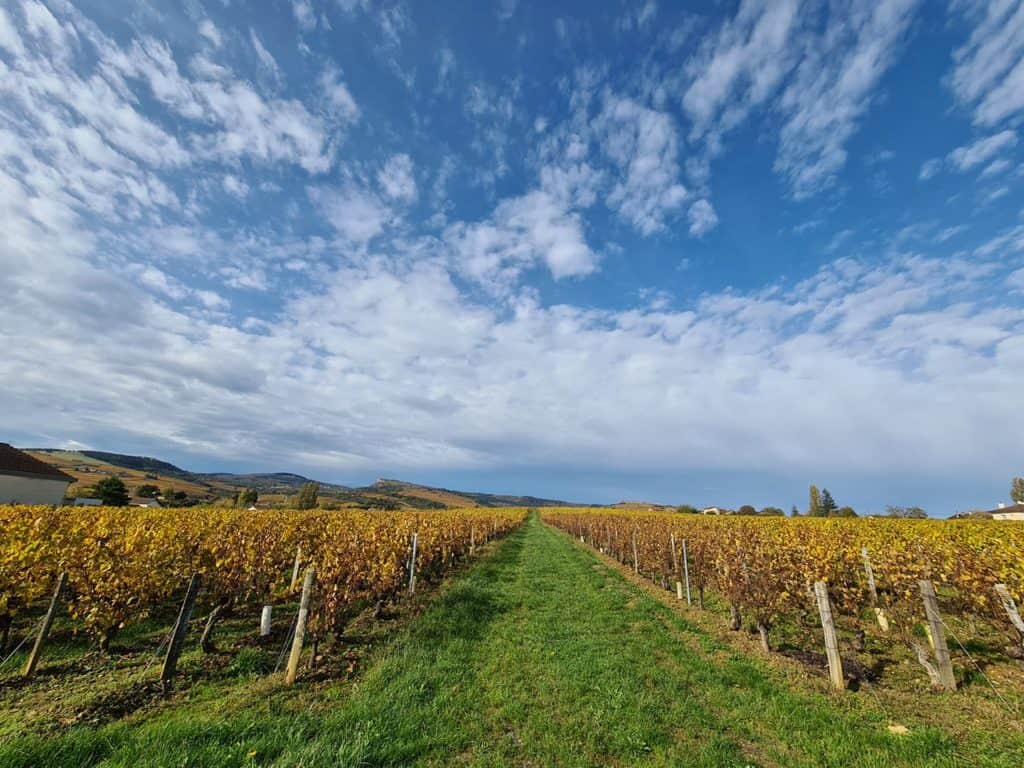 While in the Cote d'Or, vineyards which make up one appellation very typically cover the village of the same name, Saint-Véran stretches across seven different villages, with Davayé just one of them and this makes up the majority of Denante's Saint-Véran vineyard holdings (7.80 ha). What used to be one single cuvée under Damien's father has now become three separate wines: one villages Saint-Véran and two single vineyard cuvées' 'Les Maillettes' and 'Les Cras'.
Damien's smaller holdings which make up the Domaine's villages Pouilly-Fuissé, meanwhile, come from Vers Chânes in Fuissé which is at the very top of the slope. Planted in 1976, the near 50-year-old vines produce grapes of remarkable concentration. In days gone by (or in more challenging vintages) the grapes here struggled to ripen fully, however, due to the impact of global warming on the site (and some fortuitously timed governmental deforestation), the wine now consistently has the typical power, weight and elegance expected of top Pouilly-Fuissé. Moderating the ever increasing temperatures in warmer vineyard sites has nonetheless become increasingly challenging and winemakers are seeking sites where Chardonnay can ripen slowly but fully. This has allowed previously overlooked appellations such as Saint-Véran to come into their own, with winemakers looking to produce white wines which retain balance and tension from historically cooler sites (where warmer sites, which were previously perceived to be 'better', are now producing fat, overblown and overly alcoholic Chardonnay).
With this approach and with his exacting care of the vineyards, Damien crafts pure and precise wines from these unique sites, with a terroir-focused approach.